Few names inspire as much respect and admiration in the climbing community as Walter Bonatti. This Italian journalist, explorer, and mountaineer forged his way across some of the most difficult peaks on the planet, leaving a lasting impression on the climbing community. 
Born in 1930 in the little town of Bardonecchia, tucked away at the base of the Italian Alps, Bonatti had a lifelong love of the mountains. His innate skill and unyielding perseverance quickly propelled him to the top of the mountaineering world, where he became known for pioneering difficult routes and solo ascents.
Walter Bonatti grew up surrounded by the majesty of the Alps. Bardonecchia, located between towering peaks and verdant valleys, was a haven for outdoor enthusiasts, and young Walter was no exception. He was drawn to the allure of the mountains at a young age, their grandeur captivating his imagination and instilling in him a deep sense of wonder.
Childhood and Early Life
Bonatti spent endless hours as a child exploring the Alps' foothills, wandering through forests, climbing over rocks, and marveling at the spectacular landscapes that unfurled before him. He would frequently wander off the usual road, looking for hidden trails and quiet spots where he could completely immerse himself in nature's peacefulness.
Recognizing their son's interest in the mountains, his parents encouraged his exploration of the natural world. They instilled in him a sense of environmental responsibility and a thirst for adventure, values that would shape his life and career.In their presence, he found refuge and motivation. 
The mountains were his playground, a place where he could push himself beyond his perceived limits, his interest in the mountains went beyond simply physical exertion. He was intrigued by their history, geology, and intricate ecosystems. He would frequently spend hours examining maps, learning about the peaks and valleys, and digging into the stories of individuals who had explored their depths.
"When you are very young, you do not know who you are and what you want from life. You only want to live intensely and to the full."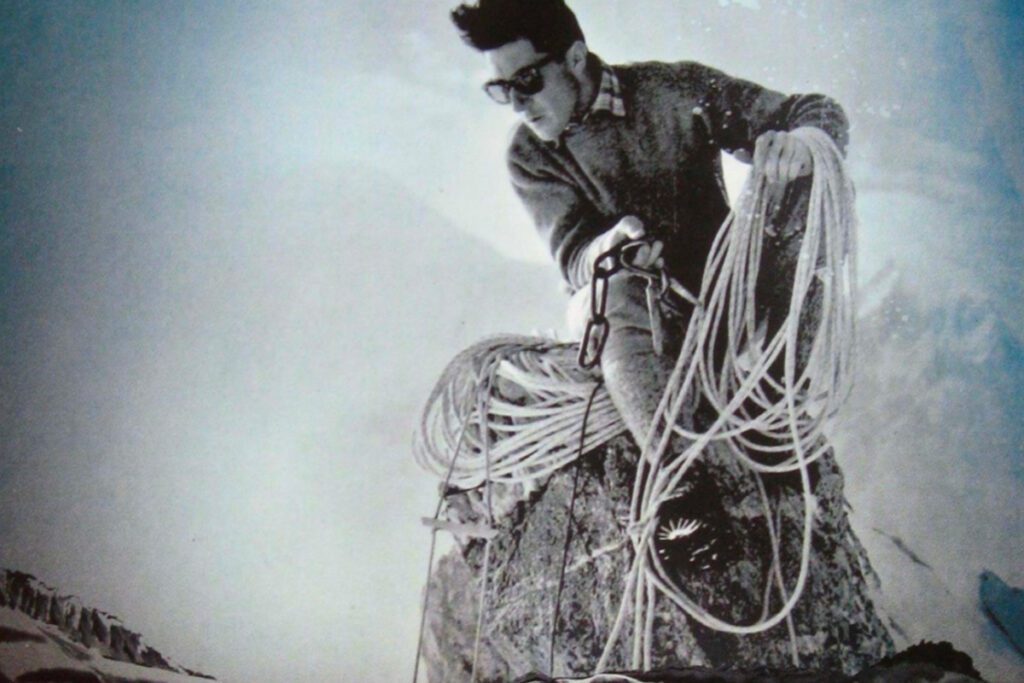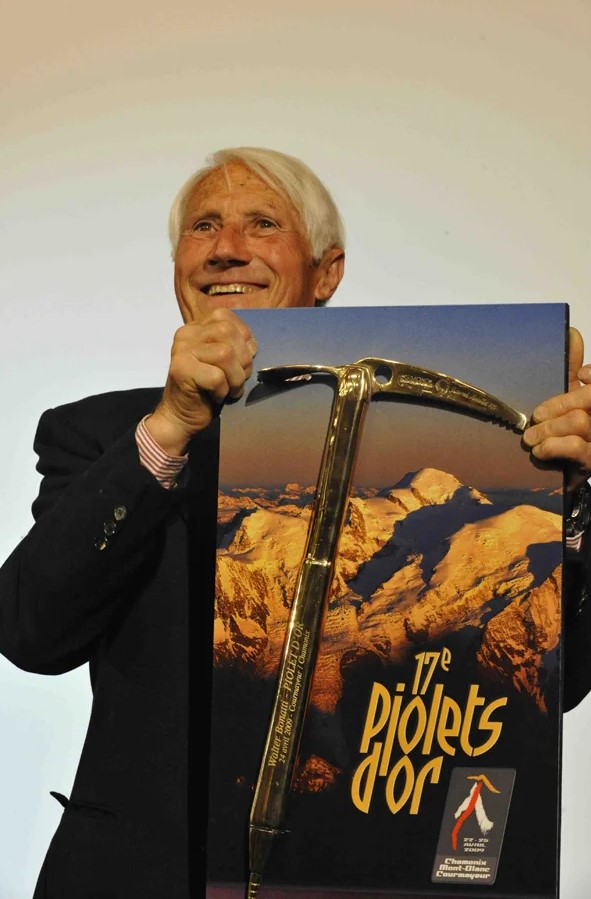 A Remarkable Journey Begins:
His early climbs in the Italian and French Alps showcased his natural talent and set the stage for what would become a legendary career.
He began to take on more challenging climbs, exploring remote areas and tackling routes that were considered too dangerous for most. His natural talent and unwavering determination soon caught the attention of the mountaineering community, and he quickly established himself as a rising star.
Solo Ascent of the South-West Pillar of the Aiguille du Dru:
In 1955, at the age of 24, Bonatti made a solo ascent of the southwest pillar of the Aiguille du Dru, a 6,825-foot (2,085-meter) peak in the Mont Blanc massif. This was a groundbreaking achievement, as the pillar was considered one of the most difficult climbs in the Alps at the time.
First Ascent of Gasherbrum IV:
In 1958, Bonatti was a member of the Italian expedition that made the first ascent of Gasherbrum IV, a 26,096-foot (7,925-meter) peak in the Karakoram Mountains of Pakistan. Bonatti and his partner, Carlo Mauri, reached the summit on July 8, 1958.
First Winter Solo: Ascent of the North Face of the Matterhorn:
In 1965, Bonatti made the first winter solo ascent of the north face of the Matterhorn, a 14,692-foot (4,478-meter) peak in the Swiss Alps. This was a truly remarkable achievement, as the North Face is one of the most dangerous and challenging climbs in the Alps.
Piolet d'Or: Lifetime Achievement Award:
In 2009, Bonatti was awarded the first-ever Piolet d'Or Lifetime Achievement Award, for his outstanding contributions to mountaineering. The Piolet d'Or is considered the most prestigious award in mountaineering.
Author and Journalist:
Bonatti was also a gifted writer and photographer. He wrote several books about mountaineering, including "My Mountains, My Life" and "A Man of the Mountains." He also worked as a journalist for several magazines, including Epoca.
"The mountains – like sport, work, and art – should serve only as a means to grow the man in us."
A Lasting Legacy in High Altitude:
Bonatti's influence on mountaineering is undeniable. He was a pioneer in his time, and his achievements continue to inspire climbers today. He is a true legend of the sport.
Here are some specific examples of how Bonatti's influence is still felt today:
-Climbers are increasingly using fixed ropes and bolts sparingly. Bonatti's belief that climbers should use fair means has led to a growing awareness of the need to minimize the use of fixed protection. Climbers are now more likely to use traditional climbing techniques, such as placing pitons and cams, which are less damaging to the rock.
-Climbers are more aware of their impact on the environment. Bonatti's emphasis on leaving no trace has helped to raise awareness of the need to protect the mountains. Climbers are now more likely to pack out all of their trash, and they are more careful about damaging the vegetation and rocks.
-Climbers are more likely to climb solo. Bonatti's solo ascents have inspired many climbers to attempt solo ascents of their own. Solo climbing is a challenging and rewarding experience, and it can help climbers to develop their self-reliance and independence.
-Climbers are more likely to climb for the love of the sport. Bonatti was not interested in fame or glory. He climbed for the pure joy of being in the mountains. This attitude is still prevalent among climbers today, and it is one of the reasons why mountaineering is such a rewarding and fulfilling sport.
Bonatti's legacy is a reminder that mountaineering is not just about conquering peaks. It is about respect, understanding, and personal growth. It is about connecting with nature and with ourselves. Bonatti's achievements continue to inspire climbers today, and his legacy will continue to do so for many years to come.
"A climber is not crazy. He is not out to get himself killed. He knows what life is worth. He is in love with living."