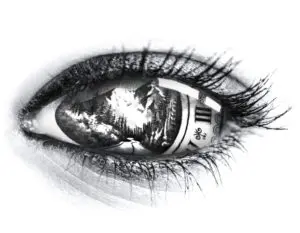 I'm the mountain in your Eye
Looking at you, I can read your mind
No need to see any more to perceive you yearn to climb my spine
The sparkle in your eyes make some of the dreams worth believing
Constrain false illusions as winds might change my mind
The fire blazing through your head risking spirits to be extinguished
At no time forecast my pity…you've taken lots of Chances before
That's how it goes
forasmuch as you respect me
– Inspired from the Alan Parsons project "Eye in the Sky"
WHEN POWDER GOES SILLY…
WE GO HILLY!
AMISDT THE MOUNTAINS WE FOUND OUR PEACE…
A chance to let our worries cease.
The simple things bring us delight,
Like skiing in big mountains, taking flight.
THE WINDS MAY CHILL US TO THE BONE…
But at the moment, we're alone.
Fully present, fully immersed,
In our adventure, we're well-versed.
WHEN STORM CLOUDS GATHER OVERHEAD,
We keep our cool, our minds well-read.
Experience has taught us well,
To manage challenges and quell.
LIFE IS EXHILIRATING IT'S TRUE…
Especially when we're with the view.
The mountains call to us, it seems,
A place of wonder, hopes, and dreams.
THOUGHTS OF MOUNTAINS STIR IN OUR HEARTS…
A flurry of emotions that imparts,
Lessons of strength and resilience too,
That stay with us our whole life through.