You need to make a product claim ?
We are here to help
First of all, we are sorry that an OGSO product has caused your claim. We will do our
very best to find a quick and convenient solution.
Please note, due to the handling structure of our business, we can only accept claims for products purchased directly from OGSO. If you are an end-customer, we kindly ask you to direct your claim to your point of purchase, to find the best solution.
Once this form is received by OGSO please allow two business days for a response.
After the form has been reviewed and approved, a Return Merchandise Authorisation (RMA) will be issued.
Please make sure to:
– Fill correctly your contact information (Address, Email and Phone). We will contact you if we need further information before being able to send you the RMA.
– Mention the RMA number on all communications concerning this claim.
Customers are responsible for any shipping charges required to deliver the claimed product to OGSO.
A. Replace the returned product, if the model is available in stock at the OGSO logistics center,
B. Or provides a credit note (replacement with another product or refund).
1. Photo of the entire ski (top side)

5. Detailed photos of damages (right side)

2. Photo of the entire ski (base side)

6. Detailed photos of damages (left side)

3. Photo of the engraved ski code
(both ski together)

7. A picture featuring both skis together
side by side
4. Photo of the base directly below the
claimed damage

1.Photo that shows total of product from above.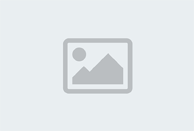 2. Photo that clearly shows the problem claimed on the merchandise.