Manalsu, standing at 8162m  in the heart of the Nepalese Himalayas, is one of the world's premier 8000m peaks.
It is unique among the Himalayan giants in that an expedition to its summit is an achievable undertaking for ambitious intermediate climbers, making it the perfect entrance into the world of high-altitude Himalayan climbing.
Manaslu is an excellent stepping stone towards Mount Everest, along with being a remarkable climb in its own right.
Sophie Lavaud, the female mountaineering legend of 2022 shares with us her magnificent journey: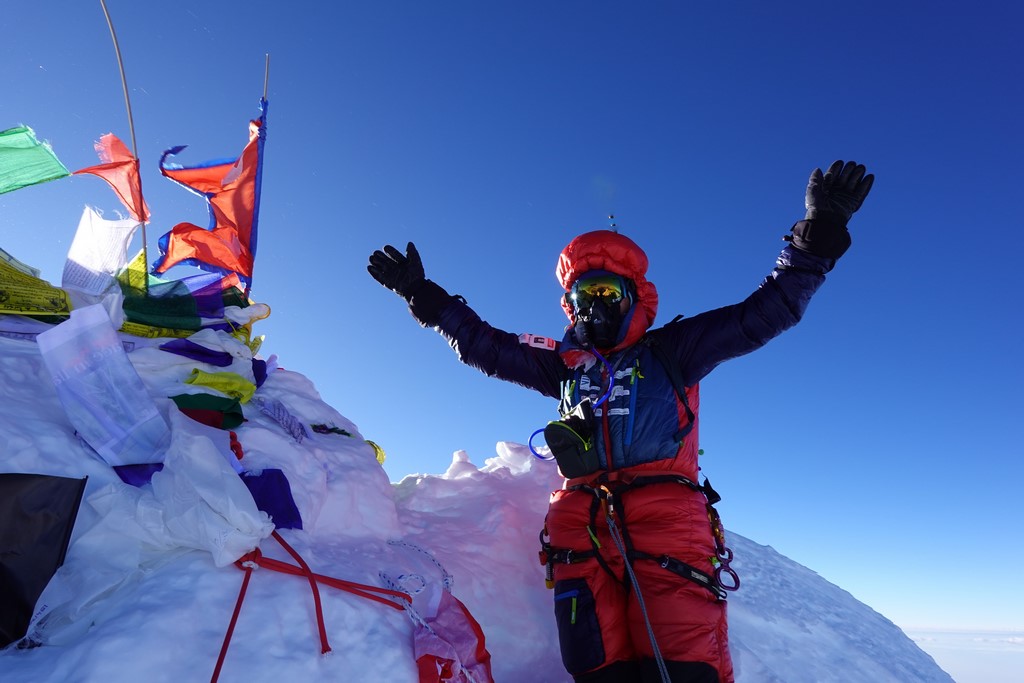 We reached camp 4 at 7430m on 30 September in appalling conditions, a wind with peaks at 60 km/h. The doubt is there and I see the failure looming.
On the other side of the planet, in Chamonix, Yan Giezendanner sends me his weather reports twice a day. He is confident, "it will do, he writes, the wind will fall tonight." Many climbers come down, "too much wind, not possible." and we settle down in our tent.
The hours are staggered, of course, impossible to sleep with this noise.
The atmosphere is special. In addition, In our tent at camp 4 hours pass, and indeed the wind calms down. Lakpa Temba, Alex, Nima and I decide to leave for the summit at 1h30 in the morning, the stars are there and the sky is calm.
These few hours of calm allow us to progress well but the cold and fatigue win Alex who decides to turn around with Nima. With Lakpa Temba we reach the TRUE summit of Manaslu in good conditions at 6:50 am on October 1, 2022.
This famous TRUE summit that has caused so much ink in recent months. We are almost alone at the summit. Amazing when you know that there are about 400 licenses registered this season!
we find Alex at camp, and Sangay at camp 3. All together we go down to the base camp. Despite a very chaotic season, this lull of a few hours in the night allowed us to sneak up to the magnificent summit of Manaslu at 8163m. Thank you Yan!
Friendships,
Sophie Lavaud