Sylvain Saudan is one of the greatest skiers of all time. He is a master of extreme skiing and has pushed the limits of what is possible. Saudan is also an inspiration to many people around the world with his courage, determination, and passion for his sport.

"I don't live for the mountain. I couldn't live without it. I live with it."
Saudan's love for the mountains began at a young age. He began skiing at the age of three and quickly developed a natural talent for the sport. In 1961, at the age of 25, Saudan passed the Swiss ski instructor's certificate. Soon after, he began to travel the world, skiing and mountaineering in some of the most challenging and remote places on Earth.
He is perhaps best known for his pioneering descent of the Spencer Couloir on the Aiguille de Blaitière in 1967. The Spencer Couloir is a steep and narrow couloir that was considered to be unskiable at the time. 
Saudan's descent was a major breakthrough in the world of extreme skiing, and it paved the way for other skiers to challenge themselves on some of the most difficult and dangerous terrain in the Alps.
Saudan's descent of the Spencer Couloir was also a testament to his incredible skill and courage. The couloir is over 1,000 meters long, and has a sustained slope angle of over 50 degrees, resulting in around 200/250 turns. In addition, the couloir is riddled with rocks and other obstacles. Saudan skied the couloir flawlessly, and his descent was a major milestone in the history of extreme skiing.
People started to finally notice.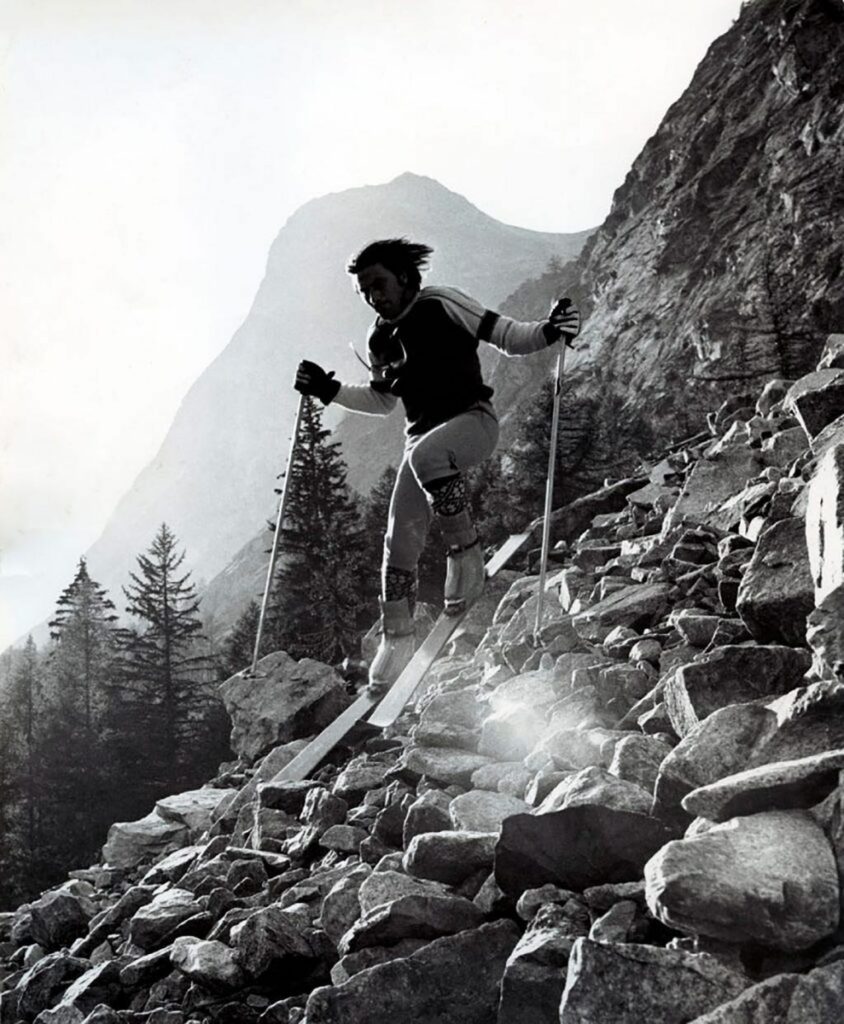 The Spencer Couloir is still considered to be one of the most challenging ski descents in the Alps. However, thanks to Saudan's pioneering descent, the couloir is now skiable by experienced skiers who are willing to take on the challenge.
Challenges and setbacks did not deter Saudan from pursuing his passion for skiing. In 1982, he skied down 3,000 meters of the Gasherbrum I, becoming the first person to complete a descent of an 8,000-meter peak.
"When you ski down a corridor, you're really edging death with each move that is not perfectly controlled. There's really only one way out: don't fall down"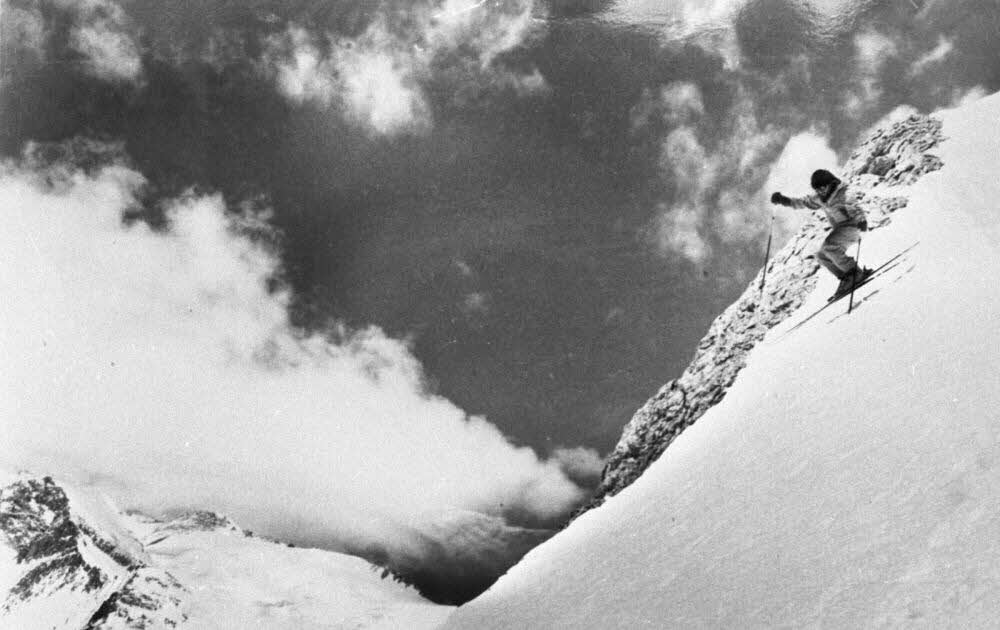 Saudan's exploits have earned him a place in the Guinness Book of Records and a reputation as one of the greatest skiers of all time. He is also a successful entrepreneur and motivational speaker. Saudan's story is an inspiration to us all, and his love for the mountains is contagious.
In 2017, the Whistler-Blackcomb resort in Canada named a corridor after Saudan. This is a fitting tribute to a man who has dedicated his life to skiing and has pushed the limits of what is possible.
Saudan is now in his 80s, but he still skis regularly. He is an inspiration to us all, and his legacy will continue to inspire generations of skiers to come.