[solid touring]
SPENCER is a MEDIUMLIGHT FREETOURING POWDER tool designed to be versatile enough for both big mountain powder surfing as well as making small, easy turns at your favorite resort.
SUPER ROCKER design features a long, high nose and tail that floats effortlessly in powder so you can lean forward and stay balanced in deep pow. NO MORE LEANING BACK! It also initiates smooth, easy turns making it extremely versatile in all snow conditions for a forgiving, confident ride.
FIBERGLASS/POPLAR MEDIUMLIGHT CONSTRUCTION makes this a solid and responsive touring ski.
Fiberglass reinforced underfoot for power and control.



Carbon X-band is an innovative new technology developed by OGSO that transfers the skier's energy through the ski to provide torsional stiffness, immediate response and make the ski extremely reactive.
Vibration reducer band made from aramid, basalt and carbon is an innovative new technology developed by OGSO that gives a solid, quiet feel.
Ultra-high molecular speed base made from sintered polyethylene provides fast glide and outstanding durability.
Short camber makes this ski extremely agile and very forgiving for fun, short-turn carving.
If you're looking for a powerful, versatile ski to make easy, surfy turns in all snow conditions then SPENCER is the ski for you.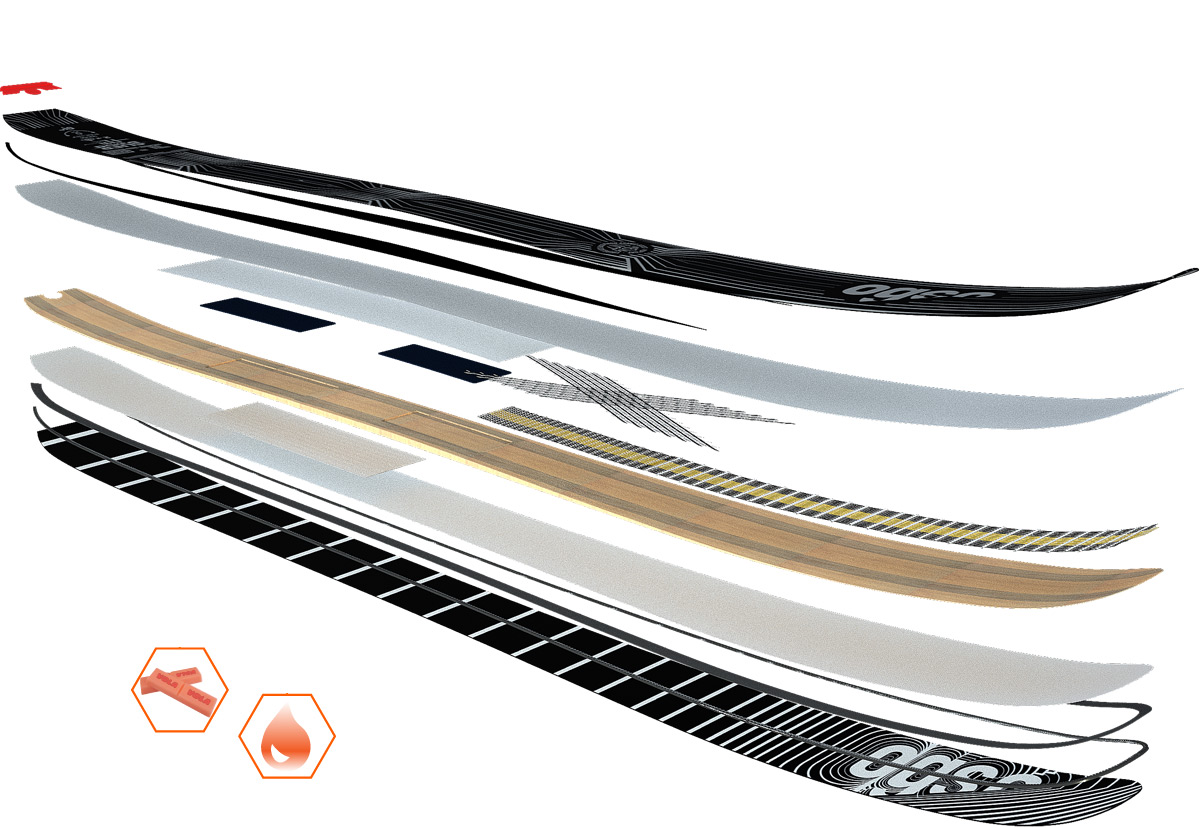 The Nuts and Bolts
Technical Specifications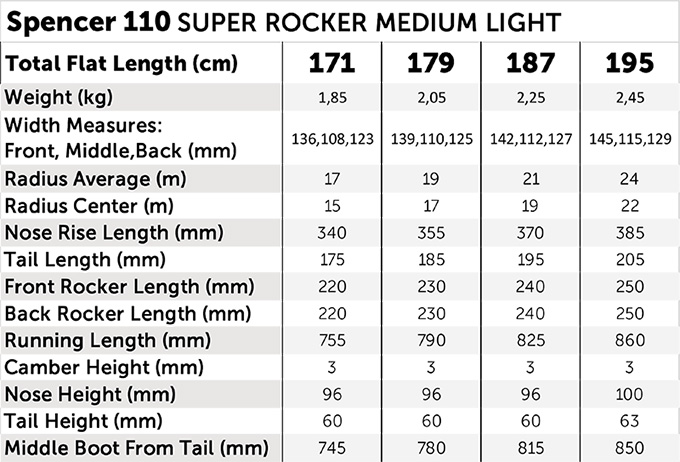 Ski binding
Mounting Instructions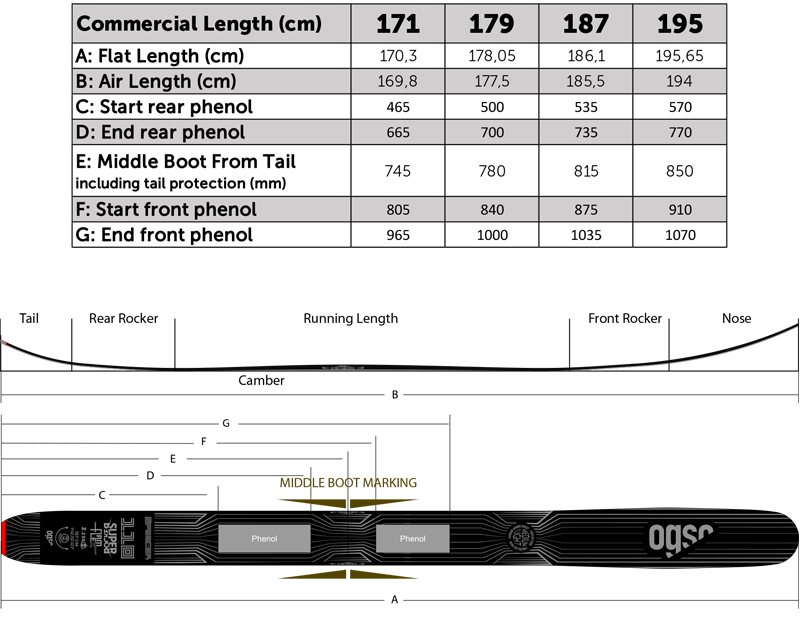 MEDIUM LIGHT SERIES
Recommended Screws

MEDIUM LIGHT SERIES
Suggested Drill Hole