[solid touring]
MARINELLI is a MEDIUMLIGHT freeride touring ski that shreds anything in its path. It's wide waist and long, high nose means it floats effortlessly in powder while NEOTERIC DESIGN makes it solid and responsive for fast and powerful frontside laps.
NEOTERIC DESIGN provides maximum precision, control and power. A long, high nose initiates turns easily and floats effortlessly in powder. NO MORE LEANING BACK! Flat tail adds greater control, stability and amazing power through the end of your turn.
FIBERGLASS/POPLAR MEDIUMLIGHT CONSTRUCTION makes this a solid and responsive touring ski.
Fiberglass reinforced underfoot for power and control.



Carbon X-band is an innovative new technology developed by OGSO that transfers the skier's energy through the ski to provide torsional stiffness, immediate response and make the ski extremely reactive.
Vibration reducer band made from aramid, basalt and carbon is an innovative new technology developed by OGSO that gives a solid, quiet feel.
Ultra-high molecular speed base made from sintered polyethylene provides fast glide and outstanding durability.
Short camber makes this ski extremely agile and very forgiving for fun, short-turn carving.
If you're looking for a powder-oriented one-ski quiver that will carve turns at the resort, float through powder, stomp big landings and charge steep terrain, then MARINELLI is the ski for you.



The Nuts and Bolts
Technical Specifications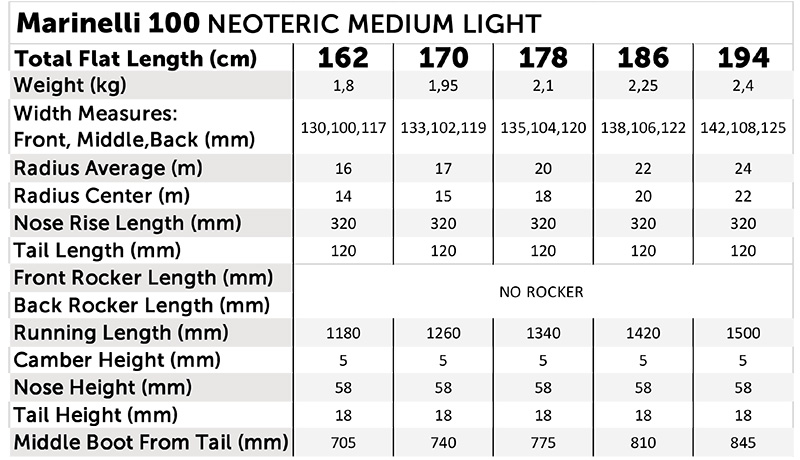 Ski binding
Mounting Instructions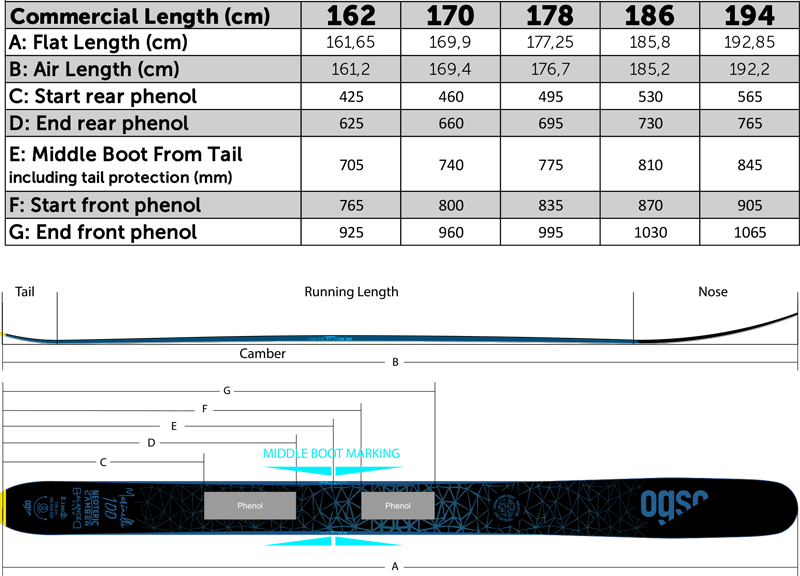 MEDIUM LIGHT SERIES
Recommended Screws

MEDIUM LIGHT SERIES
Suggested Drill Hole