A World of Thrills
If your ideal skiing adventure includes exploring off the beaten path and making fresh tracks in untouched snow, then off-piste skiing might be just what you're looking for. In this guide, we'll introduce you to some of the most exciting off-piste skiing spots around the world, giving you the opportunity to find thrilling slopes, stunning scenery, and a limitless sense of adventure.
Chamonix, France:
The Epicenter of Extreme Skiing
Skiing in Chamonix is an exhilarating journey that transcends the boundaries of ordinary winter sports. It's a captivating fusion of natural beauty and adrenaline-pumping adventure. As you glide down the pristine slopes of the Mont Blanc Massif, you're enveloped by breathtaking alpine scenery, with jagged peaks, vast glaciers, and dense forests that stretch as far as the eye can see.
The sheer diversity of ski terrain here is awe-inspiring, catering to all levels of skiers, from gentle, tree-lined runs to steep, heart-pounding descents. Chamonix is a skier's paradise, offering access to legendary off-piste routes and world-class groomed trails.
Whether you're carving turns on a crisp morning or seeking fresh powder in the legendary Vallee Blanche, every run is a masterpiece, and every moment on the mountain is a reminder of the raw, untamed beauty of the French Alps.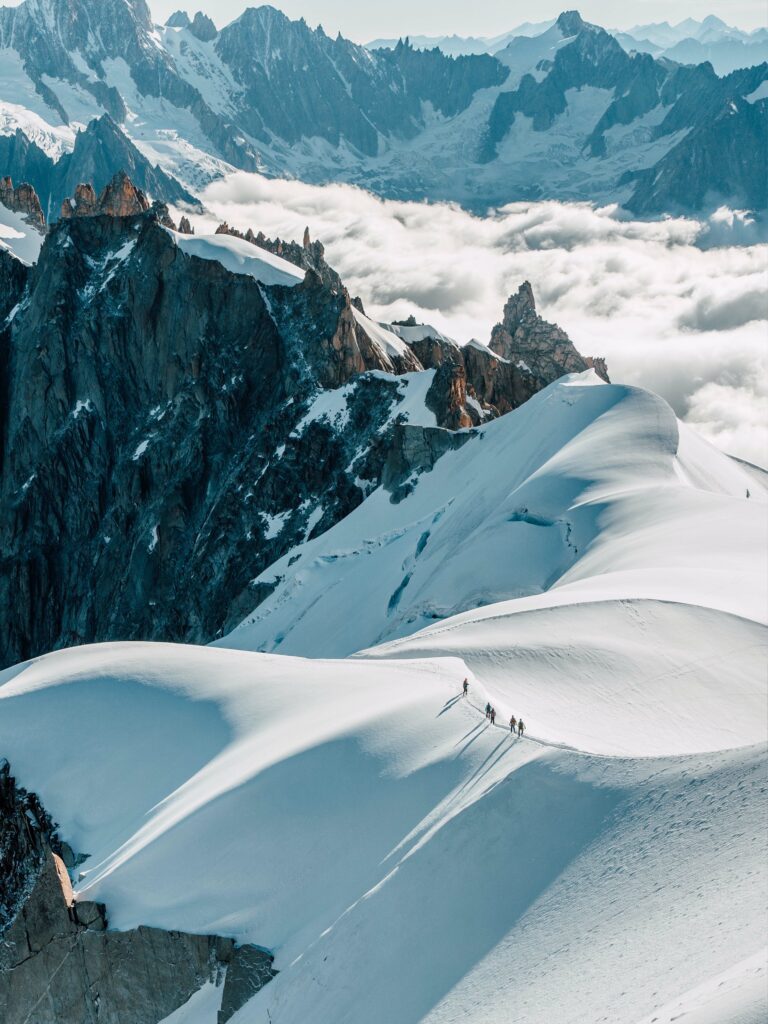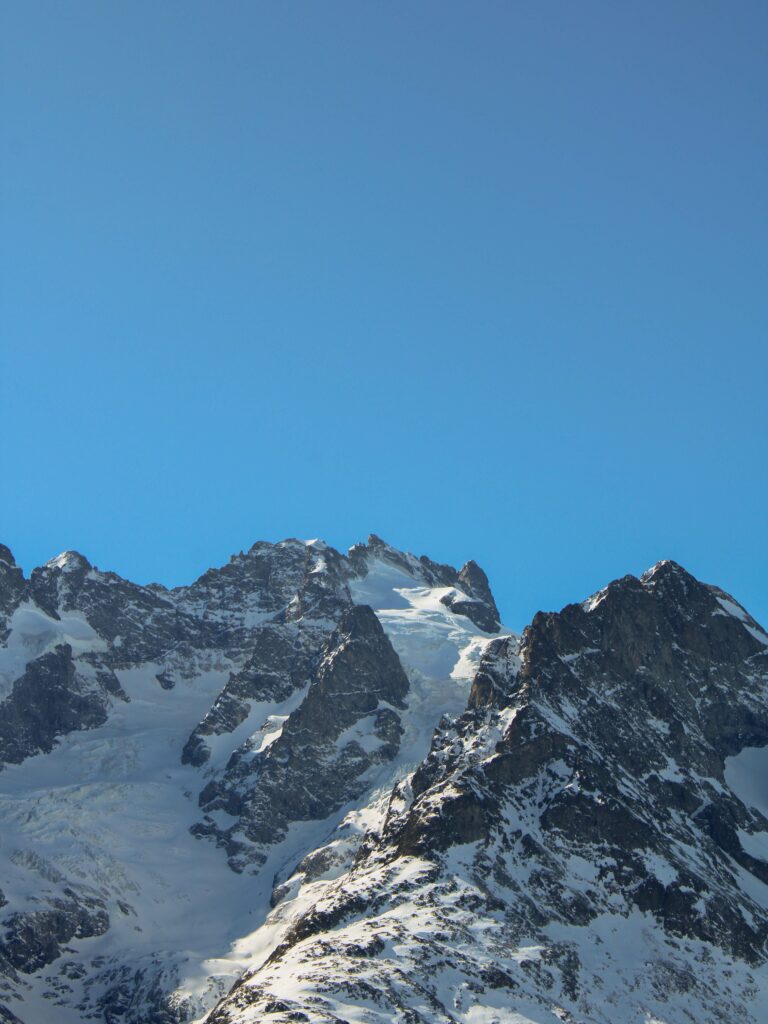 La Grave, France:
Conquer the Rugged Majesty
Skiing in La Grave is an absolute mecca for those who crave unadulterated, raw alpine adventure. It's the embodiment of a true skier's paradise, where off-piste and freeride enthusiasts are greeted with a breathtaking and untamed landscape that beckons them to explore its mysteries.
Located deep in the French Alps, La Grave is defined by its vast, untouched snowfields, steep couloirs, and a sense of isolation that's both liberating and awe-inspiring. The cable car, known as the Téléphérique, is the only mechanical assistance you'll find here, leaving the rest of the mountain untouched by ski resorts. This unique environment challenges your skills and pushes your limits, rewarding you with some of the most epic descents in the world.
Skiing in La Grave is an adrenaline-pumping experience that ignites the soul of adventure-seekers, where the mountains whisper secrets only the most intrepid skiers can unlock.
Verbier, Switzerland:
Where Elegance Meets Off-Piste
Picture yourself standing atop a pristine mountain peak, the crisp Swiss alpine air filling your lungs as you gaze out at an endless expanse of untouched snow-covered slopes. The feeling of exhilaration as you push off, the powder billowing around you, is nothing short of euphoric. This is what skiing in Verbier is all about.
The sheer vastness of the terrain is awe-inspiring. It's like a boundless canvas, waiting for you to paint your tracks upon it. The Four Valleys stretch out in every direction, with seemingly endless options for exploration. Whether you're a seasoned pro or just starting to dip your skis into the world of backcountry skiing, Verbier has something to offer you.
But it's not just the terrain that makes Verbier special. It's the stunning backdrop of the Swiss Alps, towering majestically all around you. The view from Mont Fort is like a window to heaven, with the Matterhorn and Mont Blanc on the horizon, reminding you of the sheer grandeur of nature.
As you navigate Verbier's off-piste routes, the sense of adventure is palpable. Places like Bec des Rosses and Mont Gele beckon with their challenging and diverse terrain. It's a place where you can constantly push your limits, conquer new heights, and feel the undeniable rush of freedom.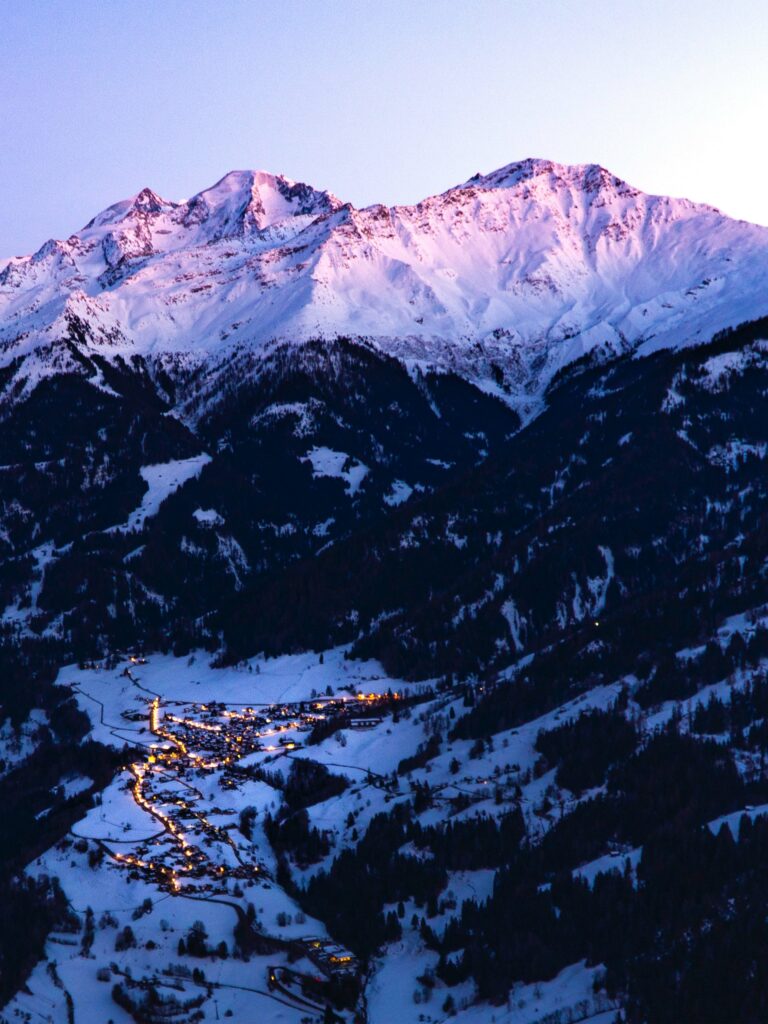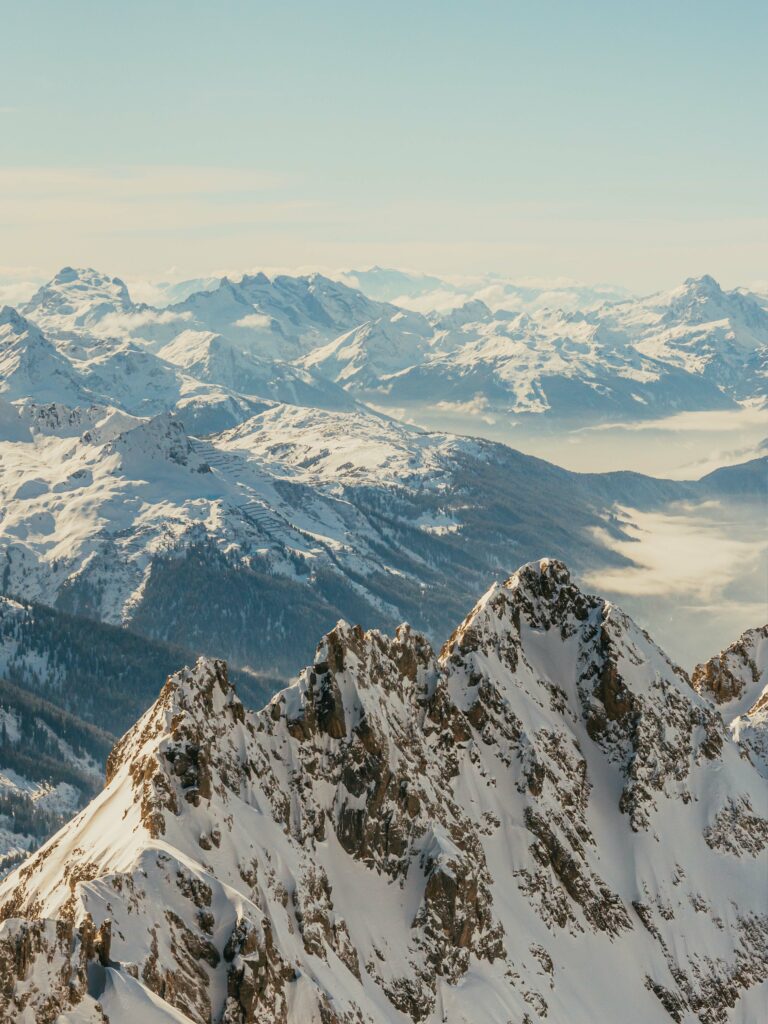 St. Anton, Austria:
Alpine Bliss
St. Anton, Austria is simply amazing. It's a fantastic destination for many reasons.
First, the snow quality is outstanding. The abundance of fresh powder, combined with its light and fluffy texture, makes every turn on the slopes an absolute joy. This quality of snow is a dream come true for any backcountry enthusiast.
The variety of terrain is another highlight. St. Anton offers a wide range of slopes, from gentle and forgiving runs for beginners to challenging and thrilling descents for the more experienced skiers. This diversity ensures that there's something for everyone, no matter your skill level.
The natural beauty of the Arlberg region is awe-inspiring. The breathtaking alpine scenery, with its majestic peaks, deep valleys, and charming villages, adds an extra layer of excitement to the experience. The emotional connection to the environment is undeniable, and it's impossible not to be moved by the surroundings.
Beyond the skiing itself, St. Anton is a place where you can embrace the Austrian culture and cuisine. After a day on the slopes, cozy mountain huts offer a chance to relax with traditional food and drinks. The warmth of the local hospitality and the camaraderie with fellow skiers make for memorable moments.
Revelstoke, Canada:
Where Powder Dreams Come True
The quality of the snow is exceptional, with a light and fluffy texture that makes every run a pure delight. The feeling of floating through pristine powder is something that skiers and snowboarders dream of, and in Revelstoke, that dream becomes a reality.
The terrain in Revelstoke is diverse. From gentle slopes for beginners to challenging steeps and glades for the more advanced, there's something for every skill level. The variety of runs ensures that everyone can enjoy the breathtaking surroundings and experience the thrill of backcountry skiing.
The natural beauty of the Revelstoke area is breathtaking. Surrounded by rugged mountains, deep forests, and pristine wilderness, you'll feel a profound connection with nature. The emotional impact of these surroundings is undeniable, and it's impossible not to be moved by the beauty of the Canadian Rockies.
Revelstoke is more than just skiing; it's an opportunity to immerse yourself in the Canadian wilderness. After a day on the slopes, you can unwind in a cozy mountain lodge, enjoy local cuisine, and connect with the welcoming locals. The sense of community and warmth in Revelstoke is an integral part of the experience.
And the après-ski scene in Revelstoke is not to be missed. It's a great way to end a day on the slopes, whether you're sharing stories with fellow skiers or simply taking in the relaxed mountain vibe.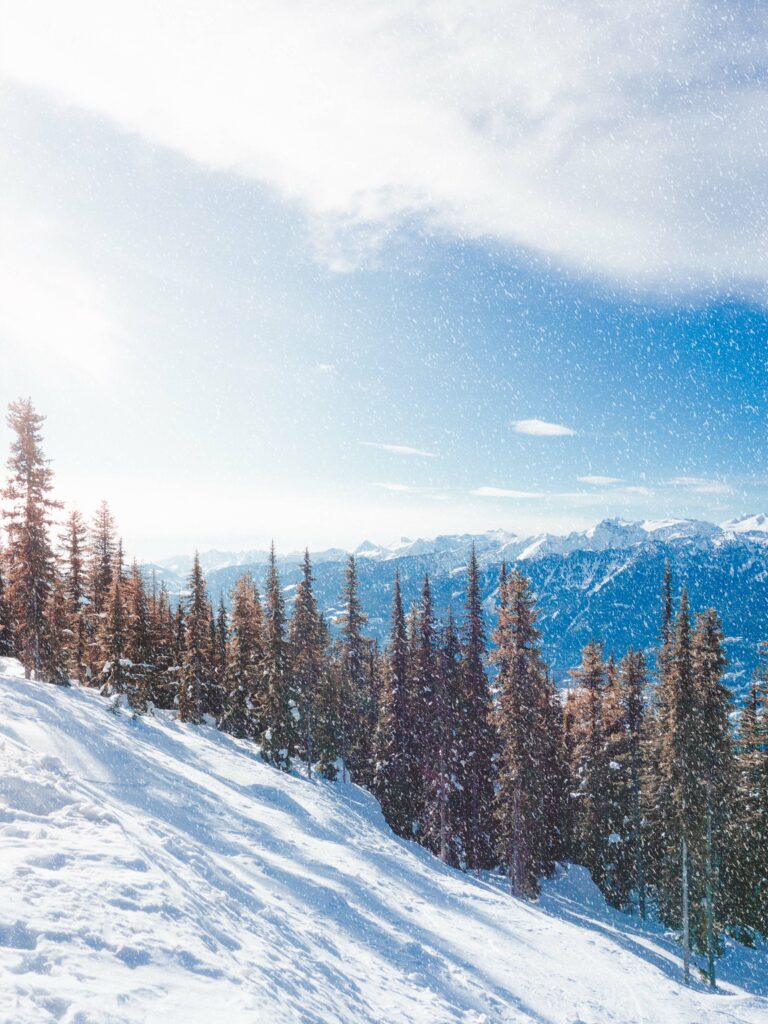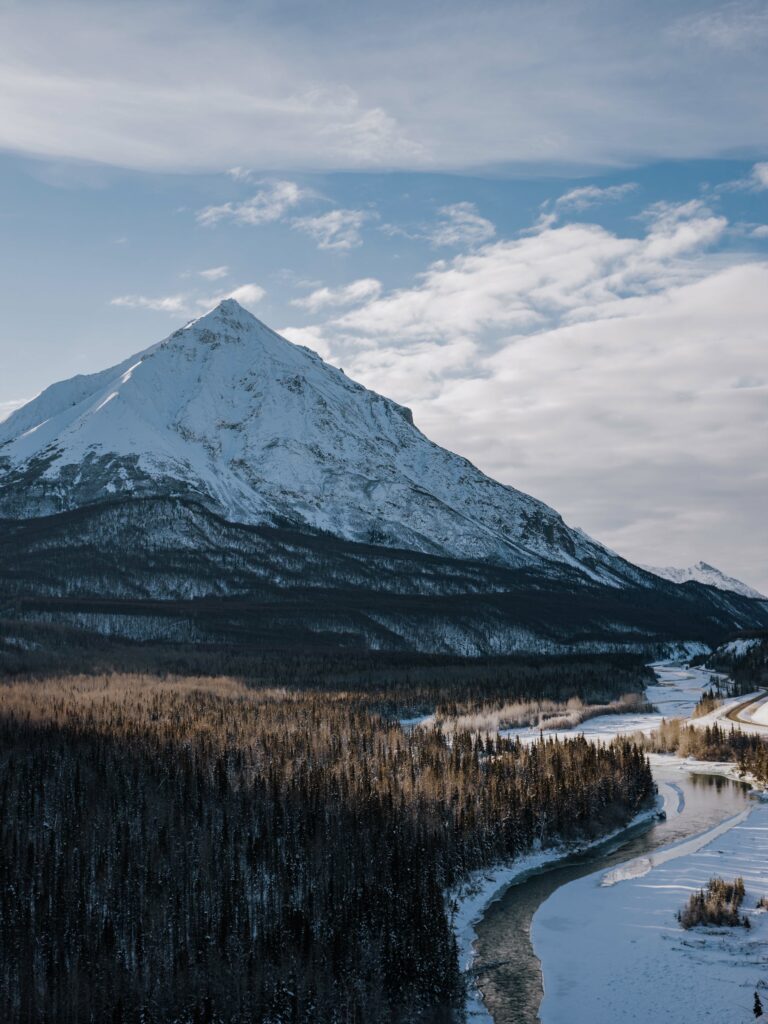 Alaska, USA:

Wilderness Skiing at Its Best
Backcountry skiing in Alaska is an incredible experience for skiing enthusiasts. The vast and untamed wilderness of Alaska offers a unique and thrilling environment for this sport.
Alaska's backcountry skiing terrain is unlike anywhere else. It features expansive, untouched landscapes, towering mountains, and deep powder snow, making it a haven for adventurous skiers. Gliding through fresh powder on steep mountain slopes is an exhilarating experience.
What sets backcountry skiing in Alaska apart is the sense of freedom and adventure it provides. Skiers have the opportunity to explore new areas, uncover hidden treasures, and access remote peaks and untouched powder fields, far away from the busy ski resorts.
Although the weather in Alaska can change rapidly, and the terrain can be challenging, the rewards of experiencing this pristine and wild landscape are immeasurable.
Staying connected with friends and sharing these experiences is a joy. The boundless beauty and raw nature of Alaska's backcountry skiing are well worth the admiration.
Alaska's backcountry is a place where skiing becomes more than just a sport; it becomes a way of life, a connection to the land, and a profound appreciation for the untouched natural beauty that surrounds you. 
For any skiing enthusiast, the opportunity to explore the backcountry in Alaska is an adventure that leaves a lasting impression and nurtures a deep love for the mountains and the thrill of skiing in unspoiled, pristine landscapes.
Niseko, Japan:

Where Culture Meets Powder
Skiing in Niseko, Japan, is an experience like no other. It's where the sheer joy of gliding down powdery slopes meets the warmth of Japanese culture, creating a blend that'll set your heart racing.
The moment you step onto those slopes, your world transforms into a white paradise. The snow is soft, fluffy, and never-ending, making every turn feel like a dance with nature itself. It's not just snow; it's a winter wonderland.
The towering trees, heavy with snow, create a magical backdrop. They stand like silent sentinels, guarding the secret of Niseko's charm. The feeling of carving through the trees, leaving your mark on untouched powder, is nothing short of exhilarating.
But Niseko isn't just about the snow. It's about the people. The locals welcome you with open arms, and their hospitality warms your soul. The cozy lodges offer refuge after a long day on the slopes, where you can savor delicious Japanese cuisine and soak in soothing onsens.
As the sun sets behind the mountains, Niseko comes alive with a vibrant après-ski scene. The laughter, the music, and the camaraderie are infictious. You'll feel like you've found a second home, where everyone shares your love for the snow.
Skiing in Niseko, Japan, is more than a sport; it's a passion that runs deep. It's where the thrill of skiing merges with the heartwarming embrace of Japanese culture, creating an experience that leaves an indelible mark on your soul. If you haven't been there, you're missing out on a love affair with snow and a culture that will forever hold your heart.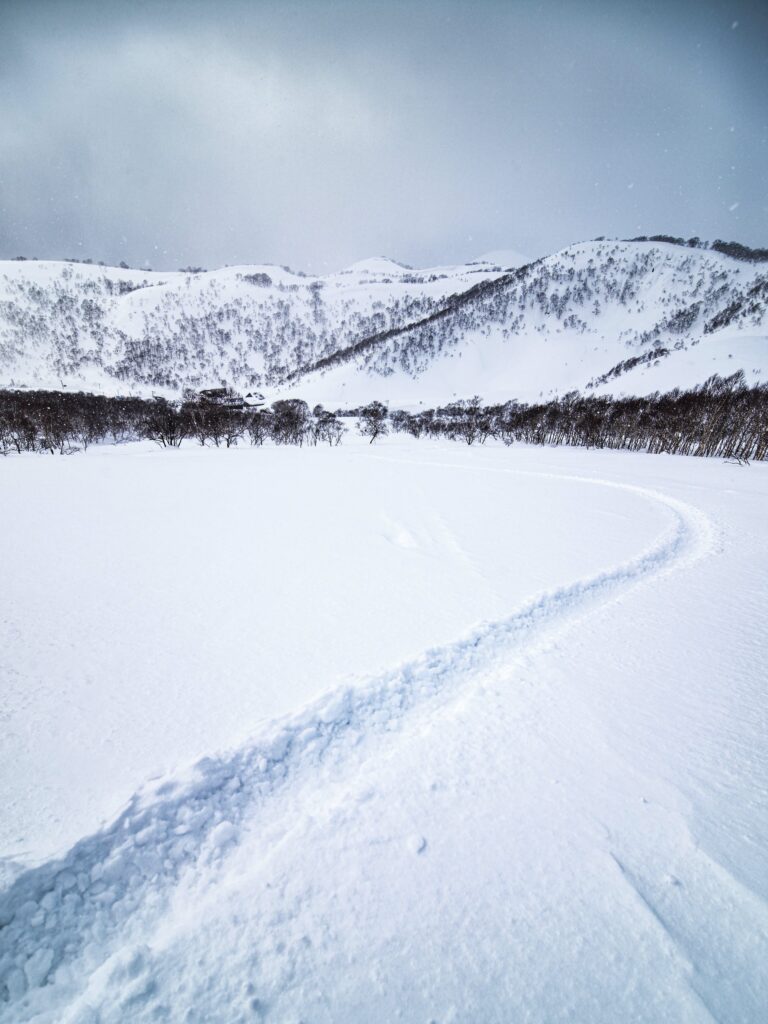 Off-piste skiing is more than a sport; it's a journey of self-discovery and untamed exploration. These top destinations offer the chance to push your limits, challenge your skills, and forge unforgettable memories.
From the towering peaks of Chamonix to the remote wilds of Alaska, each destination presents a unique opportunity to embrace the thrill of off-piste skiing and immerse yourself in the beauty of the natural world.
So, if your heart races at the thought of venturing beyond marked trails and carving through powder, pack your gear, gather your courage, and set out on a quest to conquer the world's most captivating off-piste skiing destinations. Your next daring slope awaits, ready to deliver the adventure of a lifetime.