[solid touring tapered directional shape]
VALLUGA is a SOLID TOURING FREERIDE split designed to be versatile for big mountain powder that shreds the backcountry with easy and effortless turns in all conditions, it's a big fun.
EXALTED CAMBER designed features a long, high nose and tail that floats effortlessly in powder. It also initiates smooth, easy turns making it extremely versatile for a forgiving and confident ride.
FIBER-GLASS CONSTRUCTION TECHNOLOGY makes this a solid and responsive touring split.
Carbon V-band is an innovative new technology developed by OGSO that transfers the rider's energy through the split to provide torsional stiffness, immediate response and make the ski extremely reactive.



Vibration reducer band made from aramid, basalt and carbon is an innovative new technology developed by OGSO that gives a solid, quiet feel
Ultra-high molecular speed base made from sintered polyethylene provides fast glide and outstanding durability.
Short camber makes this ski extremely agile and very forgiving for fun, short-turn carving.
Tapered directional board the nose is much bigger than the tail and it is usually more of a surf style one direction only kind of ride.
If you're looking for a powerful, versatile split that can rage in the backcountry, surfy turns in all snow conditions then VALLUGA is the split for you.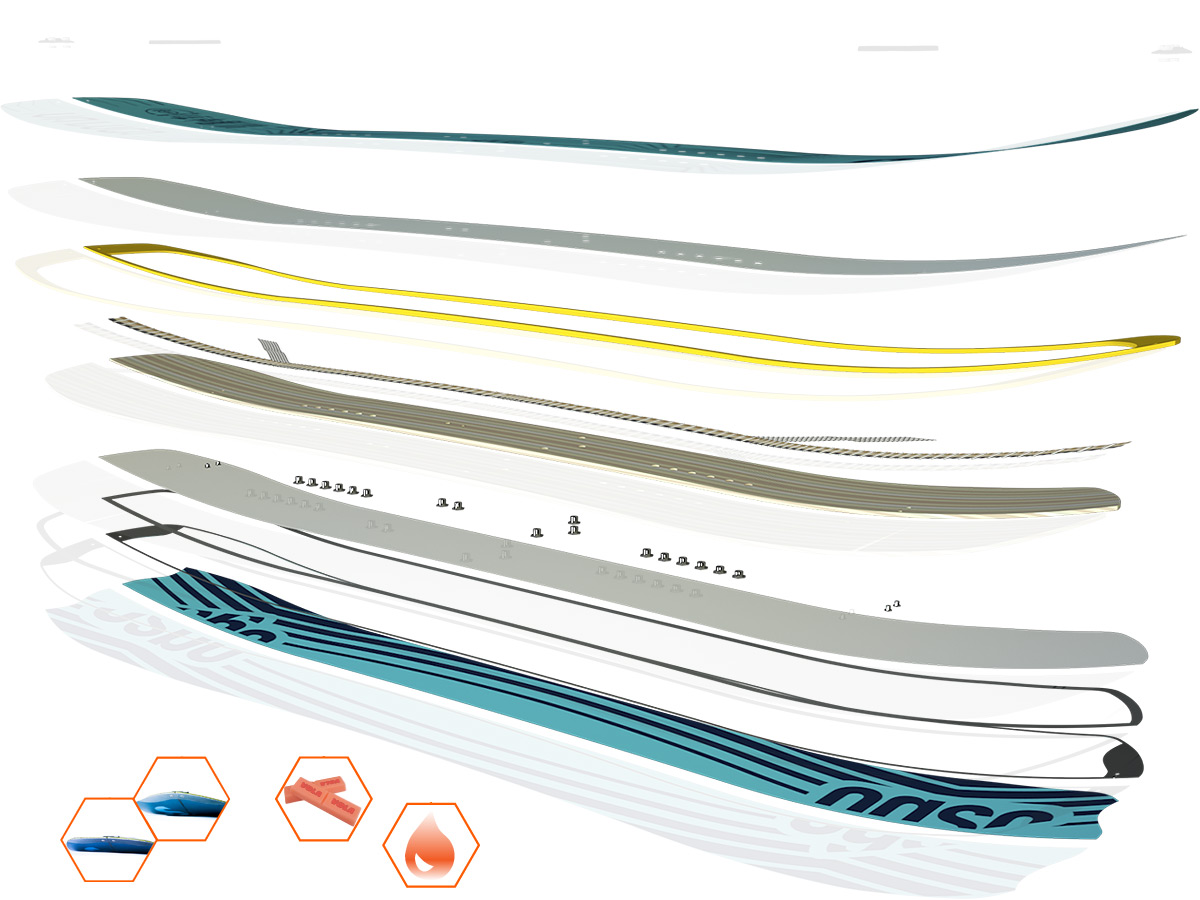 The Nuts and Bolts
Technical Specifications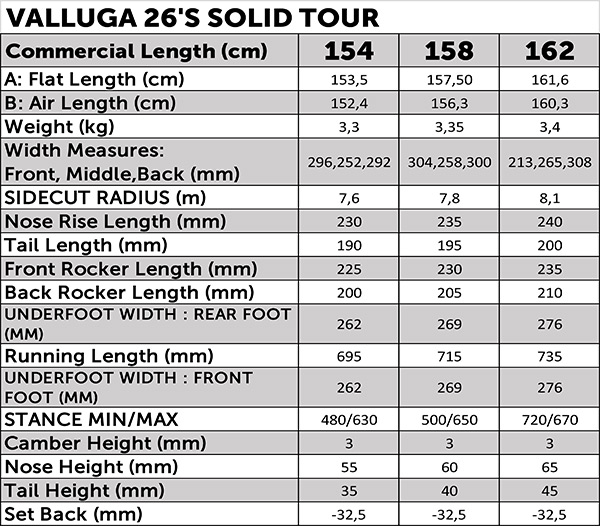 For more technical details
Product Sheet
Splitboard profile shape
Ultralight Tour composition
Technical specifications
Stance recommendation